How to use!
| | | |
| --- | --- | --- |
| Place your used pad in the yar and let soak for a couple of minutes | | To let your used pad soak in water before wash makes it easier to clean. |
| Wash with soap | | Your pad can be washed by hand with normal soap or in machine, max 40C/104F. Do not use softener. |
| Rinse off in water | | Rinse out menstrual fluid and soap thoroughly in water. |
| Squeeze your Spacerpad with a towel | | The pad will dry faster and can be reused sooner if you squeeze out remaining liquid thoroughly with a towel. |
| Ventilate until it is completely dry | | Let the clean pad air out and reuse when completely dry. |
| Your Spacerpad can now be reused – year after year! | | Store your pad in a dry clean bag until needed again. |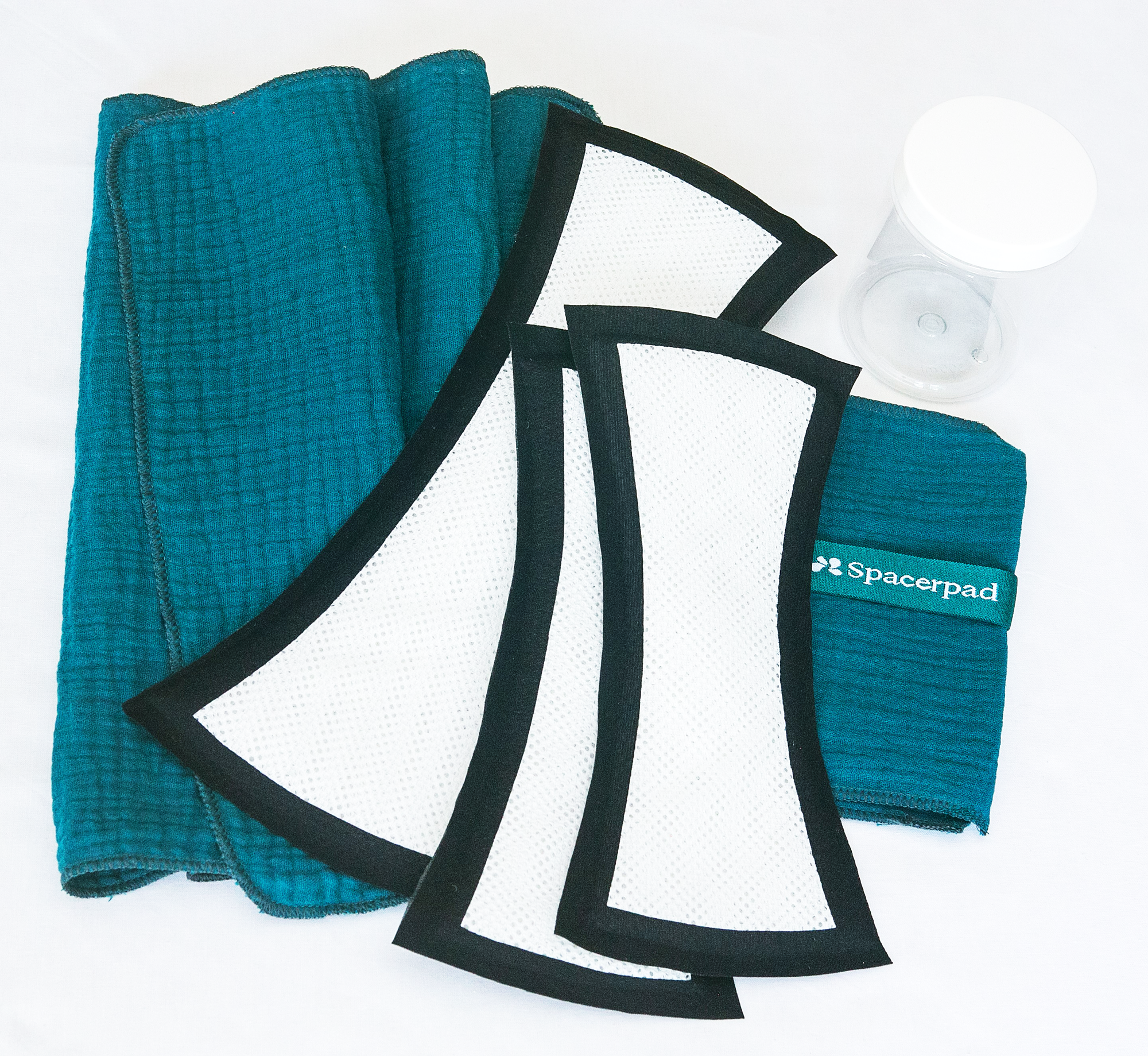 Spacerpad is reusable and is used like a regular pad by attaching it with wings to a panty.
Tip: Do you need to change your pad at work or school, but don't want to clean it at once? Roll your used Spacerpad and keep it in a jar, add some water and wash it when you get home.